Tickle your funny bone... With our humor section, something to brighten your day!
Mount Lassen at Sunrise from Anderson, California, Rhonda Road, over looking I-5 exit 667 on to 273, September 7, 2008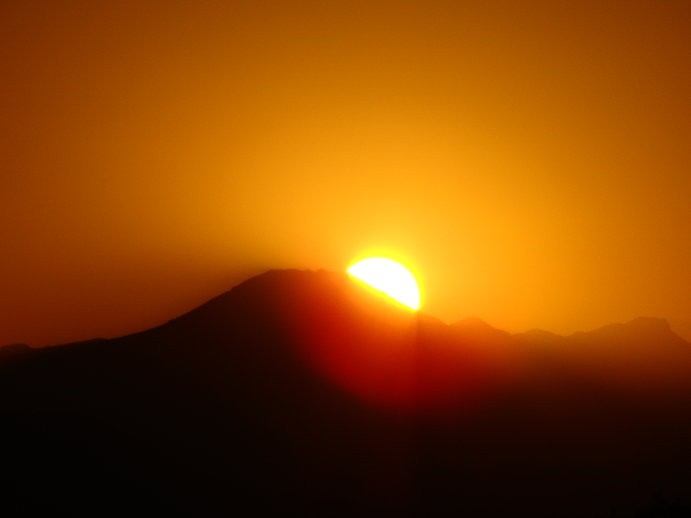 Mt Lassen Sunrise, September 7, 2008 -Anderson, CA
Copyright 2008, JavaBeanz.com
Mount Lassen's silhouette, in the sunrise, taken from home, on September 20, 2005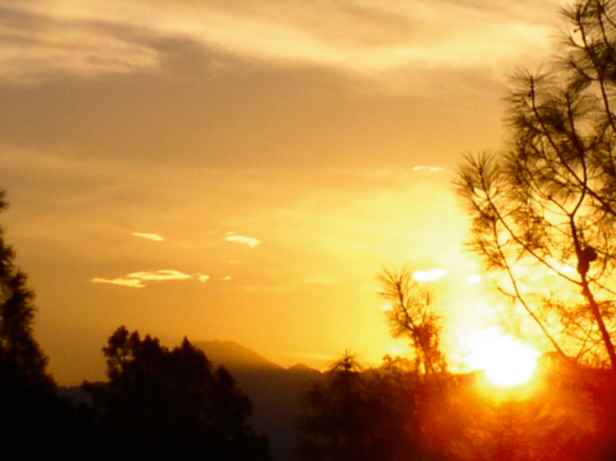 Mt Lassen Sunrise Silhouette, September 20, 2005 - Anderson, CA
Copyright 2005, JavaBeanz.com

Kings Creek Falls, with snow still on the ground, from my day trip to Lassen Park, on June 16, 2004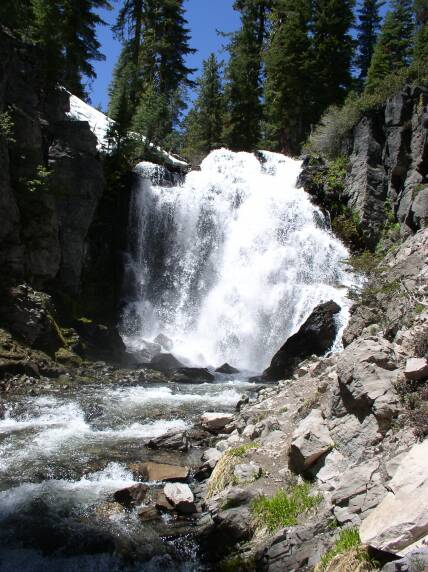 Kings Creek Falls, June 16, 2004 - Lassen Park, CA
Copyright 2004, JavaBeanz.com
Like different wallpaper for your desktop?
A little fun with 'web stuff'
How much coffee can one Computer Geek drink???
Are you near Anderson and need a Buzz from your coffee, or need an Italian soda or Smootie? Try The Buzz!
(This is really old, though I think some of the crew still hangs out there)
Chat Channel #!SafeHaven on DALnet IRC
How about something patriotic?
(After Joe running the show for 10 years, the Live Show has been discontinued as of April 24, 2011. We have now moved the OnComputers and ICUG chat rooms to the StarChat.net IRC network, and GailLA has posted instructions on how to get mIRC configured to chat with us there.)
Want to talk about computers?
On Computers Radio Show ( on the internet only now )
Sunday Mornings 10AM to 1PM Pacific Time.

OnComputers Live Show IRC chat channel #OnComputers Sunday 10am to 1PM Pacific Time.
Or from there, join #ICUG for our 24/7 chat room
Need that in your local time ? www.time.gov
Pictures from the Geek Meets :
Geek Meet 2000 ( Thank You to BrandyLin! )
Geek Meet 2001 ( Thank You to MANY people who contributed the photos and video that they took )
For the 2002 and 2003 Geek Meets and Mini Meets ( offsite )
July 15, 2001 * special event * live internet broadcast, an on the road edition of
AlaskaJoe and Sue's On Computers show, and it came to you live from JavaBeanz' house
FROM THE WEBCAM!
May 24, 2001 * The move to our own server! Thank you to the crew at Jett.net for hosting JavaBeanz.com since October of 1998. And Thanks to Curt and the crew at Com-Pair.net for the Co-Location where the server is now hosted. Yeah Baby! We are Linux Powered now! *
A few status notes...